Redeem your Diriyah entry ticket at Maiz!
The True Experience of Saudi Culinary & Culture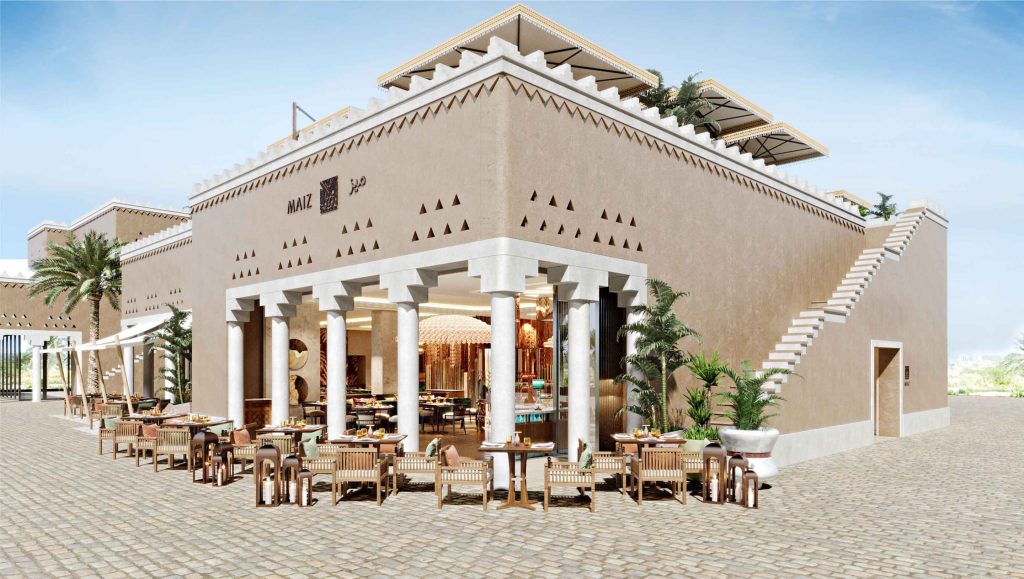 WELCOME TO MAIZ RESTAURANT
MAIZ is unique fine dining concept that brings authentic Saudi cuisine in a thematic Saudi Arabian cultural setting, that is part of Saudi Arabia's economic diversification plan, located in Ad Diriyah. Ad Diriyah is a cultural landmark, it was the home of the Saudi Royal family and served as the capital of the Emirate of Diriyah.
MAIZ is set up in an idyllic setting far away from the hustle and bustle of the busy city life, MAIZ is offering authentic Saudi food to locals and tourists and brings the best cuisines from around the regions that make up the modern Kingdom of Saudi Arabia. MAIZ is the world's first such authentic Saudi restaurant that brings out the best of the Saudi culture, heritage and cuisine.



Concept was started from the office of Al Khozama, one of the most prominent players in the Gulf region in the hospitality sector. The menu itself is a standalone artistic project which displays authentic Saudi cuisine that are taken from all the regions of Saudi Arabia. Idea of MAIZ is to combine all the regions of Saudi Arabia in a single menu. Our experienced resident Chef visited around the Saudi to experience the food and aroma from every culture, to combine a representation of the regions of Saudi Arabia with unique styling and feel, but with elements inherited from the Saudi culture and heritage. Further MAIZ menu redefined by team of International well known Chefs.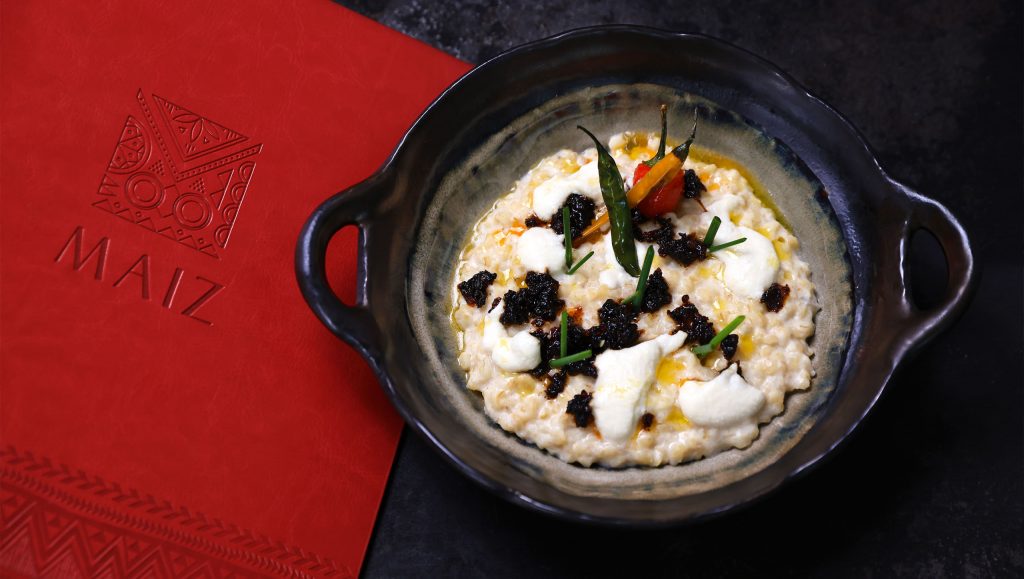 Food Menu – English (PDF)
MAIZ is arising with a stylish and sophisticated ambience and providing not only a welcoming atmosphere but also engaging the guests with our signature events. Being the world's first genuine Saudi Restaurant, MAIZ is curated as mix of heritage and hospitality.
Address: Maiz Restaurant, Matal Al Bujairi street 13711, Ad Diriya, Riyadh
Phone : 92 001 5513
WhatsApp: 055 829 3030
Email: reservations@maiz.sa
Website: www.maiz.sa